Thinking of Getting A Solar Roof?
There are many misconceptions about the price of solar panels, however, they can be a very beneficial purchase for your home. In the long run, solar energy can save you and your family money. Electricity prices keep going up and we all know that familiar feeling of opening a high electric bill. Solar energy can be a more efficient and affordable option for you and your home.
New Mexico offers various tax breaks and incentives to encourage homeowners to make the change to solar roofs. These incentives are meant to lower the initial up-front cost, which is usually the biggest obstacle in obtaining an energy-saving roof. Investing in solar energy for your home is one of the best financial tools available, with returns on investment higher than the stock market. Give us a call for a consultation—the change can be easier than you think!
Going Green Is Easy with EverGuard Solar!
EverGuard Solar was created from its parent company EverGuard Roofing. Since 2001, EverGuard Roofing has earned its reputation for being Albuquerque's most-trusted source for residential, commercial, and industrial roofing. Our 20+ years of roofing experience has given us a true understanding of waterproofing roof practices and more when it comes to professional solar installs. To learn more about solar and other possibilities to lower your utility bills, call us today to get started!
Everguard Solar is a proud member of the following organizations: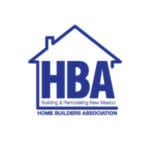 220 Menaul Blvd NE, Albuquerque, NM
thebestsolar@everguardsolar.com
512 Veranda Rd NW, Albuquerque, NM
thebestsolar@everguardsolar.com
Serving the Albuquerque Metro area including