At EverGuard Solar, solar energy is the world's oldest energy source — the fuel is free and inexhaustible. The total amount of energy from the sun striking the earth's surface is enough to provide more than 10,000 times the annual global energy consumption. 21st century technology now provides the opportunity to effectively and efficiently use solar energy as a major energy source.
Here are the top three benefits of a solar power system:
Economic Efficiency:
Solar panels lead to reduced electricity bills, a boon in New Mexico's sunny climate.
State incentives and federal tax credits lower the initial investment costs.
Energy Independence:
Producing your own solar power reduces reliance on the grid, a key advantage given New Mexico's remote areas.
Solar energy offers stability against the often volatile utility prices.
Utilization of Local Resources:
New Mexico's abundant sunshine makes solar a logical choice for sustainable, endless energy.
Solar power generation is clean, reducing pollution and preserving the state's natural beauty for future generations.
Why Choose a Solar Photovoltaic System?
We Can All Make a Difference
Several solar technologies are being utilized and developed in New Mexico for residential, commercial, agricultural and industrial applications. Solar electric (photovoltaic) systems, as a distributed energy resource on buildings and sites are connected to the utility providing benefits to both customers and the utility system – environmentally and financially.
Everguard Solar is a proud member of the following organizations: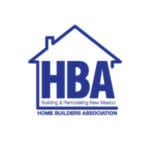 220 Menaul Blvd NE, Albuquerque, NM
thebestsolar@everguardsolar.com
512 Veranda Rd NW, Albuquerque, NM
thebestsolar@everguardsolar.com
Serving the Albuquerque Metro area including